Oncology
Prof. Dr. med.

Ingo Schmidt-Wolf

Director of the Integrated Oncology Department, University Clinic Bonn
Profile
Professor Schmidt-Wolf heads an oncology department at a university medicine center (i.e., a top-level healthcare facility in Germany), which is in many ways unique. The concept of the Center for Integrated Oncology (CIO) is a holistic approach to the treatment of each individual patient, as well as cancer prevention, including traditional measures such as healthy diet and sports.
Within this concept, it is a German healthcare standard that CIO is part of the Bonn University Hospital, a complex of facilities dealing with all types of cancer: hematology, neuro-oncology, radiology and nuclear medicine, various surgery specialties, pediatrics, palliative medicine and gerontology. Notably, Professor Schmidt-Wolf's innovative ideas are applied in the development and use of fundamentally new cancer therapies, not typical of conventional German oncology.
The main focus of the department head and his team is research in the field of molecular and immune therapies.
In terms of molecular therapies, the professor concentrates on two main areas:
- the development and application of two-component drugs that simultaneously detect and "exterminate" tumor cells;
- the use of killer T cells to treat hematologic neoplasms as part of stem cell transplantation procedure, both to increase the immune response and suppress a specific target.
In the field of immune therapy, Professor Schmidt-Wolf specializes in the development of multiclonal cytotoxic T-cell substances that neutralize pancreatic cancer cells. Innovative research and drug trials are also being conducted in the treatment of metastatic renal cell carcinoma.
Thus, the Center for Integrated Oncology fosters the use of totally new and more effective drugs developed through experimental immunological research. In doing so, Professor Schmidt-Wolf and his team accumulate the results of similar scientific research conducted by three other major cancer centers in Germany – at the universities of Cologne, Aachen and Düsseldorf, which are acting as one team under the slogan "Together against Cancer. Together for Life".
Education
Human medicine

Essen University

Human medicine

Würzburg University
Professional Experience
Research assistant

West German Tumor Center, Essen University Hospital

Ward physician

Clinic for Respiratory Diseases and Allergies, Norderney Hospital

Fellow

Internal Medicine Department/Bone Marrow Transplantation Program, Stanford University

Research assistant

Internal Medicine Department (Hematology/Oncology), Free University of Berlin

Senior physician

Internal Medicine Department (Hematology/Oncology), Charité Campus Virchow-Klinikum, Berlin

Professor, Head of Hematology and Oncology Department

Medical clinic & Polyclinic, Bonn University Hospital

Head of the Bonn Comprehensive Cancer Center
Visiting Professor

Comprehensive Cancer Center, UC San Diego

Leading senior physician and deputy department head

III. Internal Medicine Department, Bonn University Hospital

Head of the Center for Integrated Oncology (Bonn)
Expertise
Immunological diseases.
Hematological and oncological diseases.
Diagnosis and therapy of malignant lymphoma.
Treatment of solid tumors.
Acute and chronic leukemia.
Appointment Schedule
The appointment date will be scheduled by your personal manager
Available Date
Unavailable Date
Blog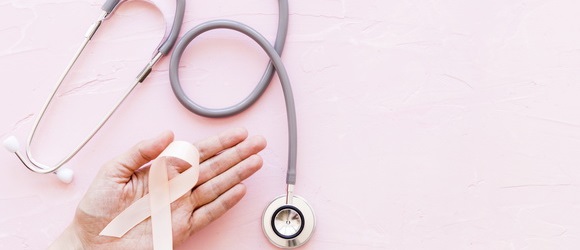 © Free Stock photos by Vecteezy
Second opinion in oncological diseases: when is it necessary, how to get it, what should be done after the consultation?