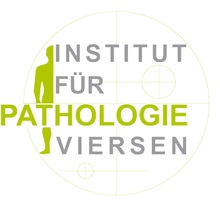 Histopathology, Cytology, Immunohistochemistry, Molecular pathology
Clinic
Institute of Pathology Viersen
About the clinic
Institute of Pathology Viersen
At the Institute of Pathology in Viersen are carried out all standard histopathological and pathological-anatomical examinations. Currently, the Institute of Pathology Viersen is a research base for four breast centers, three specialized bowel oncology clinics and a pulmonary center.
The main study areas of biopsies and surgical materials are mamma- and gynecopathology, otolaryngology, urology, thoracic surgery and bowel surgery.
Clinic competences
Histology
Cytology
Intraoperative rapid section examination
Immunohistochemistry
Molecular pathology
Autopsies
Cryo-preservation of tumor tissue
Photo documentation
Appointment Schedule
The appointment date will be scheduled by your personal manager
Available Date
Unavailable Date