Neurosurgery
Prof. Dr. med.

Hans Clusmann

Head of Neurosurgery Department, RWTH Aachen University Hospital
Profile
At the very beginning of his professional career, Dr. Clusmann worked for several years under the supervision of the outstanding German neurosurgeon, Professor Johannes Schramm. As part of his team, the future director of the Neurosurgery Department of Aachen University Hospital gained invaluable practical experience, particularly in the surgical treatment of epilepsy.
Since 2003 he has been a member of the European Association of Neurosurgical Societies (EANS), and was Germany delegate to EANS Professional Training Committee within 2014-2019. Prof. Klussmann is also a member of the scientific editorial board of the journal Deutsches Ärzteblatt, is a speaker and managing director of the Neurosurgical Academy (NCA), and a member of the Scientific Council of the German Federal Medical Association. His professional awards include the Hans Imhoff Research Award of the Faculty of Medicine at Cologne University and the research award of the German Society for Neurosurgery.
The clinical practice of Prof. Klusmann is extremely broad and is almost equally devided into spine and head surgery, the latter including treatment of brain tumors, skull base conditions, epilepsy, vascular diseases. His main research interests are neurovascular surgery, epilepsy, and movement disorders. In particular, his research group is working on methods of multimodal neuromonitoring of patients with subarachnoid hemorrhage and trauma, and developing new approaches to the analysis of the mechanisms of cervical myelopathy.
Education
Human Medicine

Cologne University
Professional Experience
Study stay

University of California, Los Angeles (USA)

Intern

Neurophysiology Institute, Cologne University

Intern and Assistant Physician

Physician Neurosurgery Department, Bonn University Hospital

Obtaining a doctorate

Cologne University

Board certification in neurosurgery
Senior Physician

Neurosurgery Department, Bonn University Hospital

Venia legendi in Neurosurgery
Additional specialization in Special Intensive Care
Head of the Department for Neurosurgery

Aachen University Hospital

Head of the Neuro-oncology Center at Aachen University Hospital
Expertise
Brain tumor resection with neuronavigation and intraoperative monitoring
Skull base surgery, including pituitary gland
Vascular neurosurgery
Epilepsy treatment
Pediatric neurosurgery (including endoscopic procedures on hydrocephalus)
Skull injuries
Spinal degenerative diseases, degenerative diseases of cervical, thoracic and lumbosacral intervertebral discs
Spinal masses and injuries
Minimally invasive treatment of age-related conditions, such as osteoporotic vertebral fractures
Reconstructive spinal procedures
Appointment Schedule
The appointment date will be scheduled by your personal manager
Available Date
Unavailable Date
Blog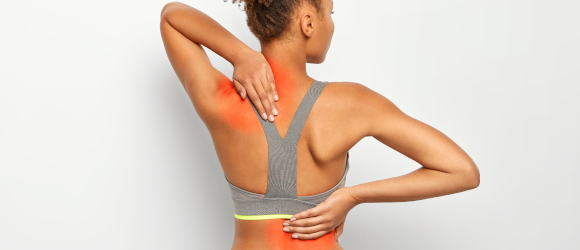 Most spinal surgeries may in fact be useless. Eight out of ten patients who requested a second opinion before elective surgery were advised not to undergo the procedure.