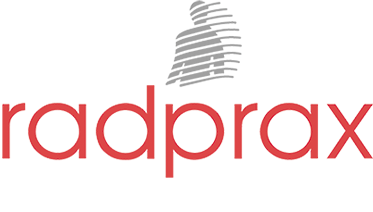 Preventive medicine, Radiology, Nuclear Medicine
Clinic
RADPRAX
Preventive Diagnostic Center in Dusseldorf
Innovative methods and state-of-the-art diagnostic and therapeutic procedures
About the clinic
The main area of the "RADPRAX" specialization is laboratory and instrumental (radiological, nuclear) diagnostics, including comprehensive programs for general preventive examination and programs with a special emphasis (early diagnosis of heart diseases, oncological screening, etc.). Additionally, the clinic offers various types of anti-pain therapy.
Clinic competences
Radiological diagnostics
Nuclear diagnostics
Nuclear diagnostics
Cancer screening
Appointment Schedule
The appointment date will be scheduled by your personal manager
Available Date
Unavailable Date
Blog
Radiology exams are very important for clinical decision making. With teleradiology, the accuracy of interpretation of such data can be improved by bringing in a third-party expert for primary or secondary evaluation. Practice shows that such "remote" radiology has obvious advantages, but some nuances must be taken into account if you want to get the best results. In fact, the effectiveness of a second opinion depends not only on the technical quality, but also on the completeness of medical data provided in addition to the images.