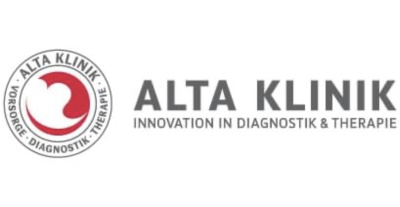 Diagnostic and Therapeutic Radiology, Preventive Medicine
Clinic
ALTA Klinik
Innovative diagnostics and therapy in Bielefeld
Conclusion time — 14 Days
About the clinic
The founder and director of the clinic, Dr. Argon Lumiani, reflected the clinic's philosophy in its very name. The word "alta" comes from Latin and means "high". Indeed, the priority of this medical facility is to provide services of the highest quality.
ALTA Klinik specializes in all kinds of radiological examinations with the use of computer and magnetic resonance imaging, as well as therapeutic radiology. The prostate gland is a special focus. Patients can benefit from such modern, high-tech methods as multiparametric MRI of the prostate, transgluteal MRI-guided targeted biopsy of suspicious areas in the prostate (where samples are collected with the help of a hollow needle inserted into the gluteal muscle rather than via rectum).
As early as in 2009, the facility started the application of classical HIFU therapy for the treatment of prostate diseases. Since then, organ-preserving therapy has been performed at ALTA Klinik on a weekly basis. And in March 2017, Dr. Lumiani performed the world's first focal therapy for localized prostate cancer using the TULSA-PRO method under MRI monitoring. Dr. Lumiani and his team are also the first center in the world to use TULSA-PRO therapy specifically to reduce the volume of the prostate.
In addition to non-surgical techniques and holmium laser enucleation, traditional TURP and prostatectomy with the DaVinci robotic system are also offered for the treatment of prostate conditions.
The variety of techniques available at the clinic ensures the greatest objectivity in determining the method of treatment and benefits of obtaining a second opinion concerning decisions about treatment strategies for benign and malignant prostate lesions.
Competencies
All types of CT and MRI examinations.
Prostate diagnosis: multiparametric MRI, MRI-guided targeted biopsy, MRI-guided therapy.
Prophylaxis: preventive screening programs.
Urology: urinary tract examinations.
Cardiology: cardiovascular studies with a focus stroke and heart attack prevention.
Appointment Schedule
The appointment date will be scheduled by your personal manager
Available Date
Unavailable Date